Pan Feeder System
Broiler feedline system composing
● Hopper
● Delivery pipe and auger
● Feed pan
● Feed sensor and drive motor
● Hang piece
● anti-roost piece
Layout of main feeding system
1、silo 2、pvctube 3、feed line 4、drop tube 5、drive motor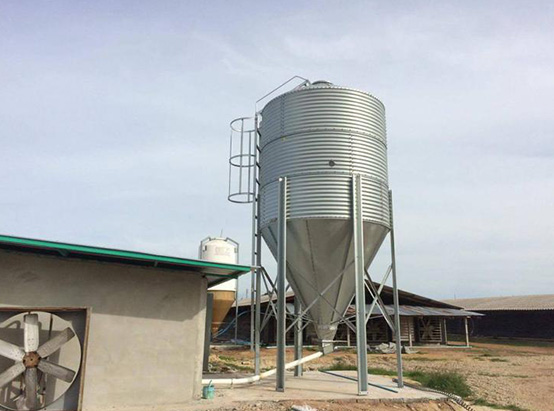 Broiler feedline system composing
● Hopper
● Delivery pipe and auger
● Feed pan
● Feed sensor and drive motor
● Hang piece
● anti-roost piece
Feed Pan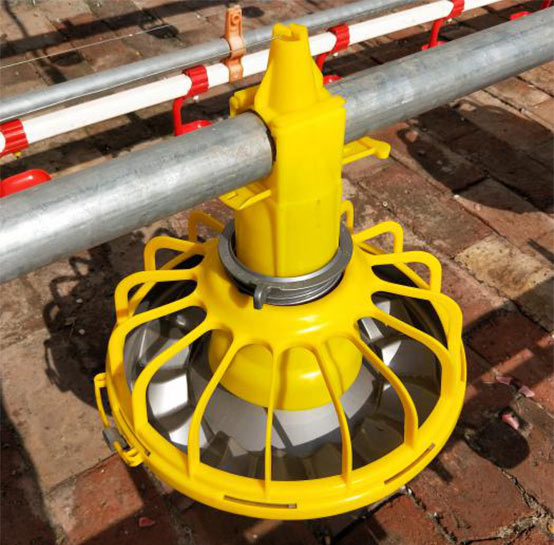 Sensor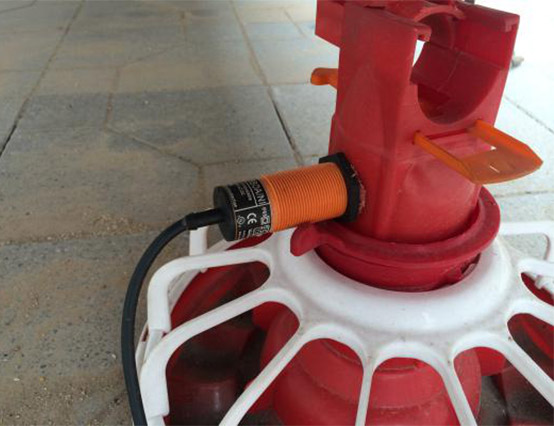 Anger

Hopper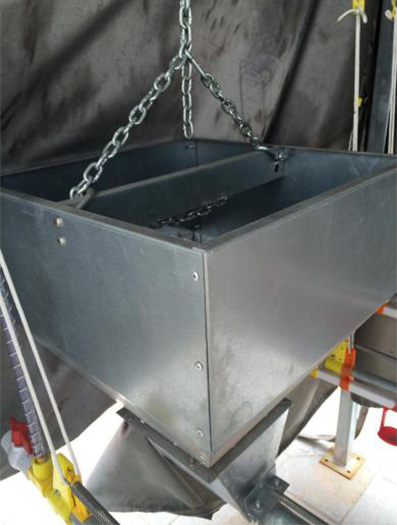 Features
● Feed pan has 14Grills and 16 Grills, can be manual and automatic adjusted.
● Slide shutter-off can adjust feed amount from complete open to complete close.
● Adjusting the feeding amount convenient, fast and accurate. After pan is assembled, to hold its grill, rotate up and down and fix position when regulating.
● Pan plate can be disassembled on the ground working as specialy pan for 0-7 days old chicken.
● V-pan plate design can reduce feed storage at pan bottom. Bird can have fresh feed every day. This design can also prevent bird from staying on the plate too long.
● Edge of pan plate tilt towards the center which can avoid the waste of feed.
● Smooth edge can prevent the bird craw from hurt and make sure safety and comfort feeding.
● Assemble type of the pan in the pipe can be fixed or swing.